Page 2 of 2 •

1, 2

I've been using Prosaide from Amerikan body art as well, and it's very true, milage does vary.
I find, the NEON colors, last the longest and have the BEST coverage. I did a freehand on my hubby and after four days it hadn't rubbed at all.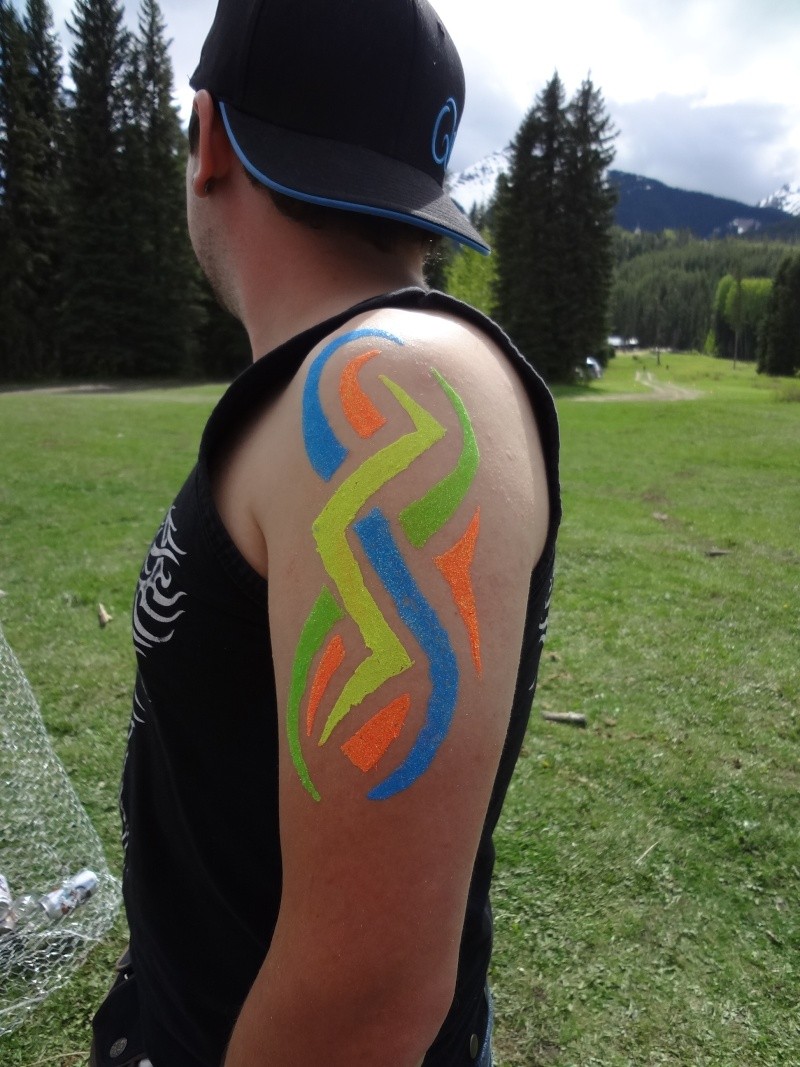 The black is crap, it hardly lasts a day (dunno why, tried several sizes/techniques/applications)
Most of the other colors are pretty good.
When doing stencils you have to work pretty quick, I have a hard time with the LARGE fairy wings, cause my glue dries before the glitter is on and I get a bit of lifting when I pull the stencil.
They still look awesome though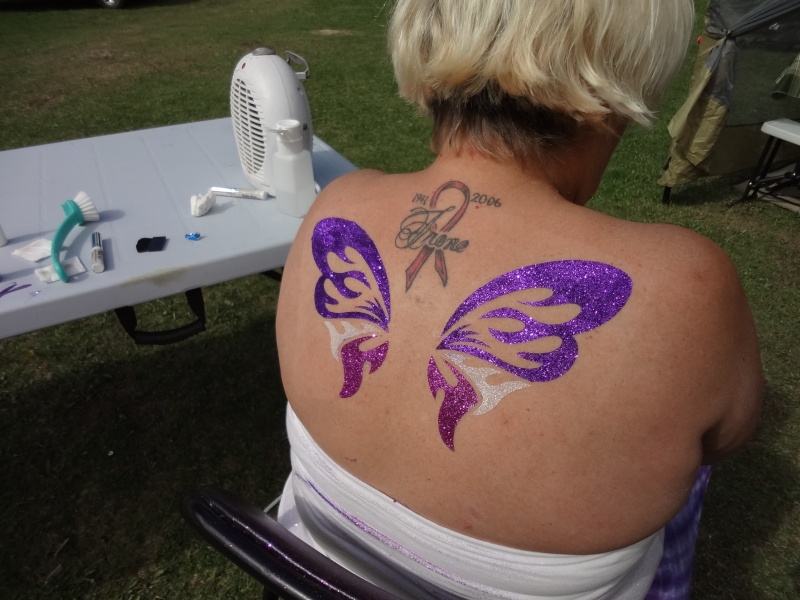 For freehand I find the glue is really runny.... I've heard of ways to thicken it but haven't attempted it on a larger scale yet.
Vicky on your applicator question, I use the lipgloss one and it's just attached to the lid, the only annoyance is if you have to do touchups sometimes you get glitter in the glue LOL

cattsy




Number of posts

: 284


Age

: 37


Registration date :

2010-10-12



For glitter tatts, here's my routine:

1. Alcohol swipe over skin
2. Once skin is dry, apply stencil - keeping the white backing
3. Leaving the stencil in place, I apply ProsAide with a q-tip (for mica, I use the lip gloss applicator. In my experience, mica needs thin layer of glue - glitter needs a bit more)
4. Poof glitter (I use mama clown & Glimmer)
5. Using the backing from the stencil, press the glitter 'into' the glue
6. Blush-brush off the excess glitter. If there's a touch up needed at this point, the stencil is still in place so the fix is easier & cleaner to correct
7. Remove stencil

Days 1 & 2 the tatt looks best. Day 3 and on the image degrades. It also depends on where on the body the tatt is placed. I have had a mica tatt look great & last NINE days! (with shaving!) I've also had a glitter tatt last no longer than the length of a gig. Results vary.
Page 2 of 2 •

1, 2

---
Permissions in this forum:
You
cannot
reply to topics in this forum