Just wanted to start a topic of sugar skull designs for all to post! Here's one of my designs this year.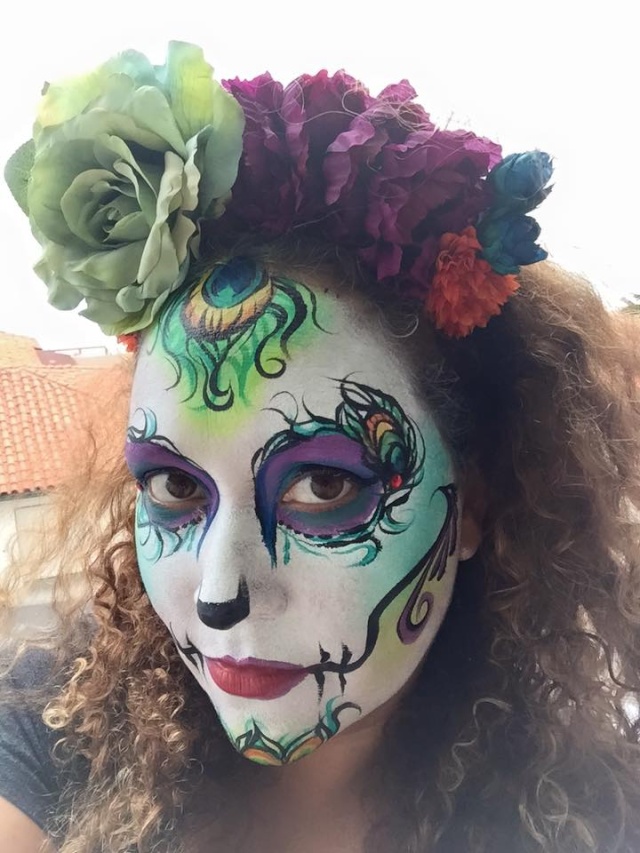 Beautiful--I love how it flows around her eyes!
Very pretty, Leslie...& what an original design! I'm working on designs now for a gig tomorrow morning. This company is having a costume party & one office hired me to paint 6 of them. They're going to look like they're riding a roller coaster. My job is to paint 5 sugar skulls & the one man wants "just a skull". The colors are: Lime, Purple, Red, Teal & on one, I have to use a pic as reference for a 1/2 pretty, 1/2 scary skull. Has anyone seen this one?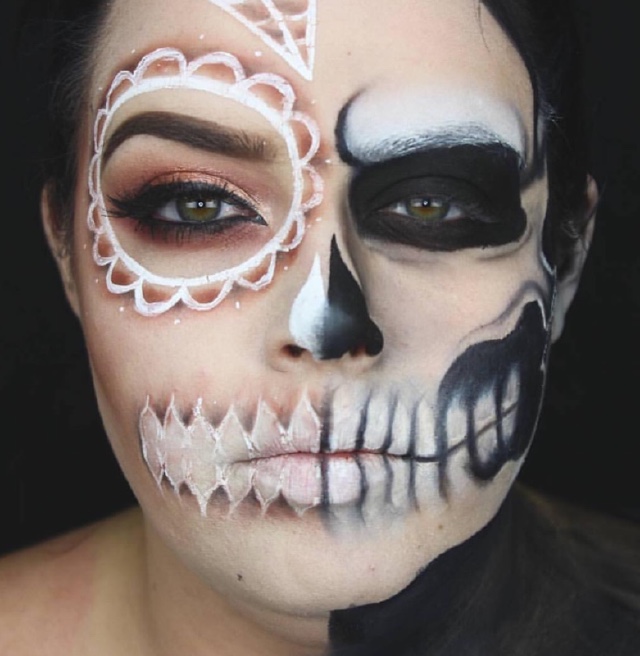 Will post my sketches when done & the real thing after tomorrow's gig.
Here's the first Sugar Skull I did 2 years ago. I painted her about 8 or 9pm. This was at 1:30 in the morning.
Thank you Lisa and Affordable Face Magic! I wanted to do something a little different.
Here's the 6 office staff I painted. Since I had to do them in only 2 HRS, I skipped eyeliner, mascara, and discovered my other mistakes later: Uneven number of teardrops to create a web, dotted w/gems on my red one...(yuk) & uneven placement of teardrops on either side of my lime colored sugar skull's chin. I also didn't realize I'd made my swirls in different directions on the teal. That one would have benefited from an outline on the eye design. Live and learn. They were very happy, though. I charged $20/face. This first is the only non-original. The customer goggled a "good/bad" skull & I'd love to give credit, but I can't find it.
The teal design: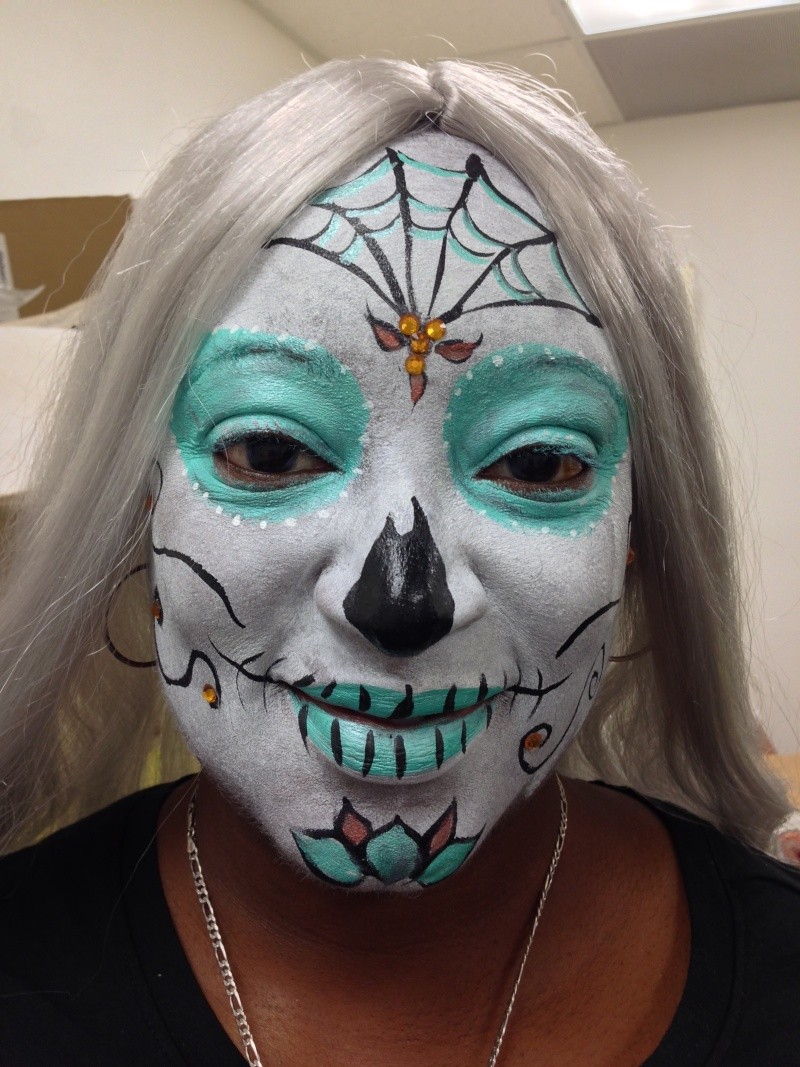 Purple: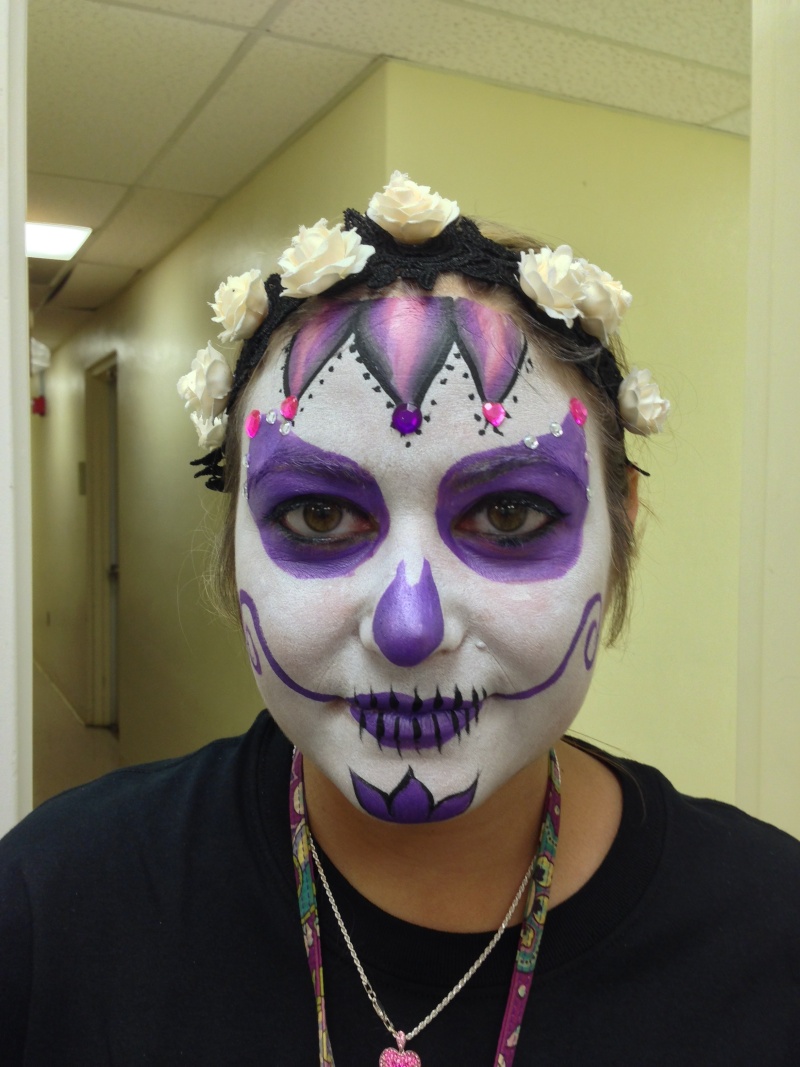 Red: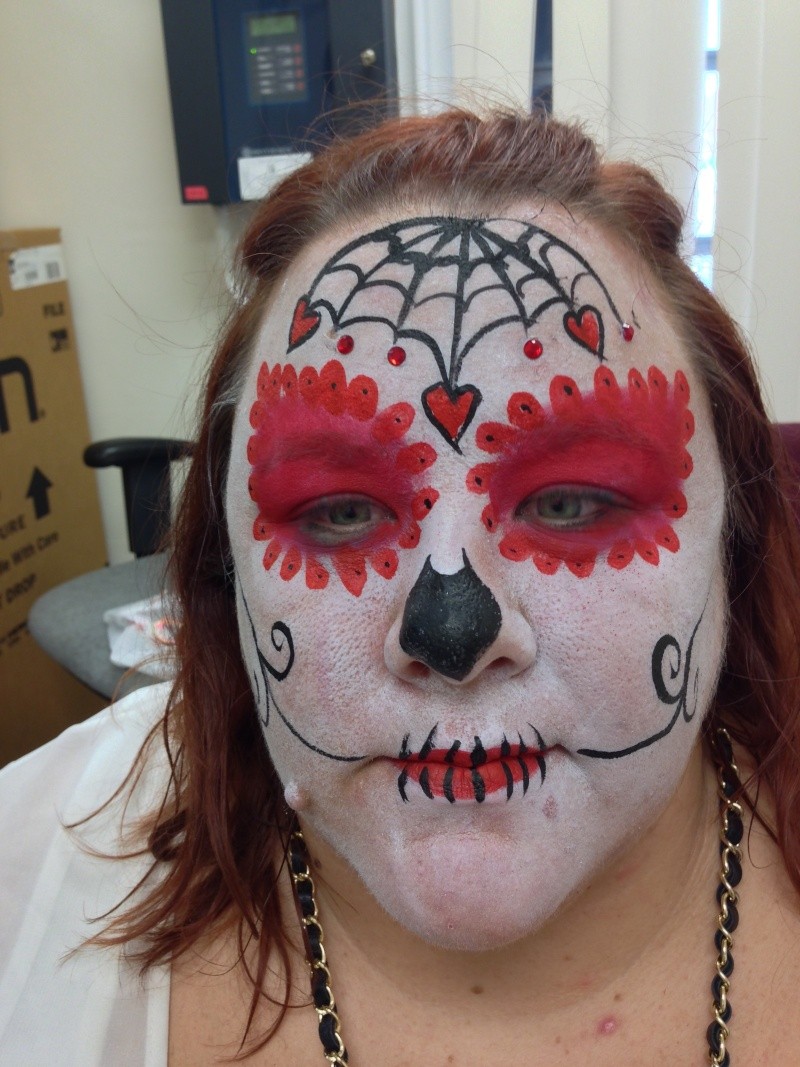 The boss, "Just a plain skull, please.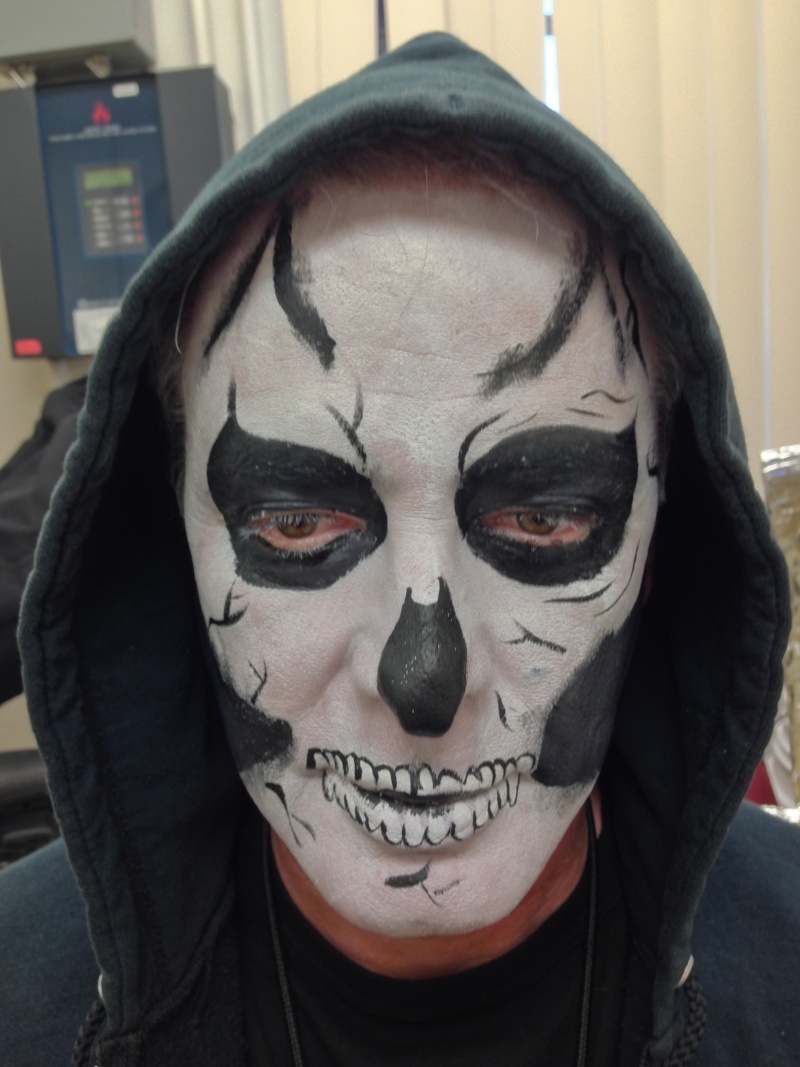 ---
Permissions in this forum:
You
cannot
reply to topics in this forum