I am a huge fan of the meme, face palms, nailed it, de-motivational memes, ermahgerd and the people of walmart....all hilarious.
But try as I might I found very little memes on google connected with Face Painting, disappointed.  
So,  Inspired by the Fairy Queen of memes Forest Fairy, who uses the most apt memes in her amazing blogs, I dutifully uploaded a meme generator and made my own, I came up with this.
Let me know what you think and please add any of your own.  It's been a long week and it's always good to spread a bit of laughter  


*Apologies for the sizing, I couldn't quite get it right

lol this is GREAT!
Aww thanks, I'll totally take the Fairy Queen of Memes title

So here are some from my collection! Not all are memes, but still fun.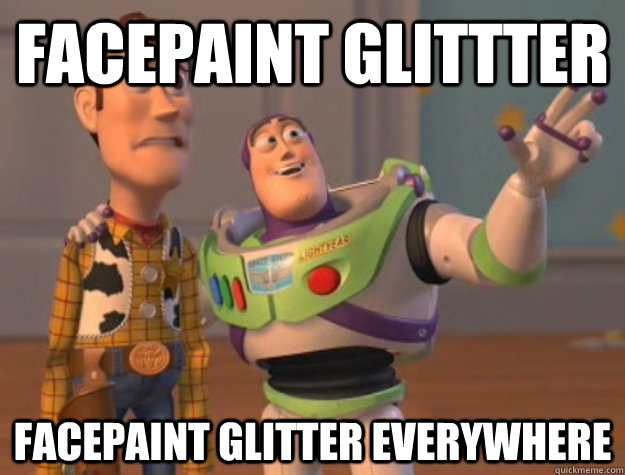 Can't remember who on the forum made this one, but it's awesome!
didn't make this one, just found it randomly, thought it was pretty funny.

And here are some I made. I'm sure I've made more then this... I'll post em as I find them.


---
Permissions in this forum:
You
cannot
reply to topics in this forum